Enjoy the freedom of being on two wheels. from Motorcycle Rental Alona. Get closer to nature. Go places where a clumsy car will not bring you. Rent a nice motorcycle or scooter and explore our wonderful island.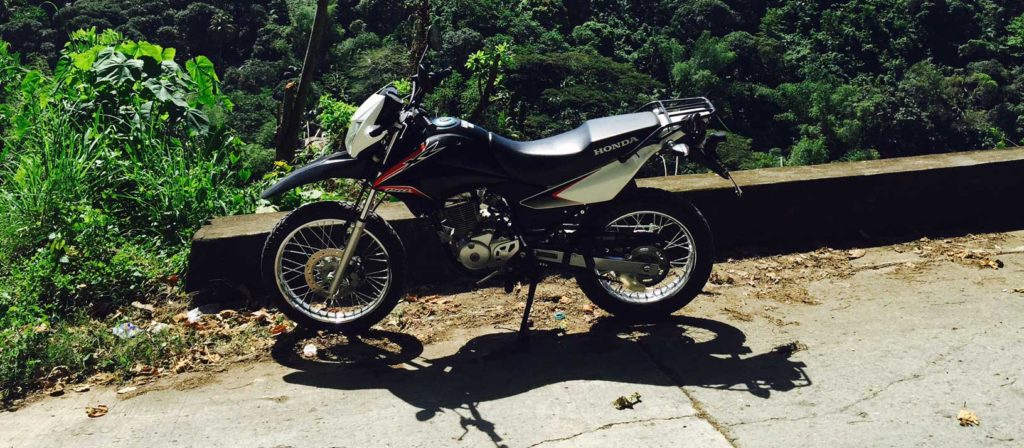 Chose our Motorcycle Rental Alona. We offer powerful and trustworthy motorcycles and scooteres for rent. Avoid any problems and go for the best. We have of course 24/7 service all over Bohol and Panglao. Rent motorcycle Alona today.
Bohol Motorcycle Rental caters to you who want top quality, top service and no problems during the rental period.
At our Motorcycle Rental Alona we know that your vacation time is precious. We offer new or newer bikes with absolutely no issues and low milage. Always well maintained.
We believe in fair and open business with no hidden agendas. We offer Scandinavian Service 24/7 all over the island.
Rent a perfect scooter in Alona – make your reservation today. We pick you up at the Pier & Airport – or we deliver directly to your resort / hotel at min. 3 days rental.
Call Per and Nalyn – we are bikers ourselves and understand the importance of well maintained units.
RENT A MOTORCYCLE IN ALONA BEACH AND TAGBILARAN – BOHOL
FOR FAST SERVICE – CALL PER:
 (+63) – 0917 503 0675