Rent Scooter Alona – Visit our office in Tagbilaran to take a closer look at all our motorcycles and scooters for rent. You will have more than 30 units to choose from.
If you prefer, we can deliver your rental scooter to your hotel or resort in Alona area or anywhere else on Panglao Island or Tagbilaran City – at min. 3 days rental. Of course we also pick up the unit after the rental period.
An automatic Honda Click scooter is very easy to handle. No need to worry about gear shifts – just ignite the scooter with the electric starter, turn the handle and you are on the road.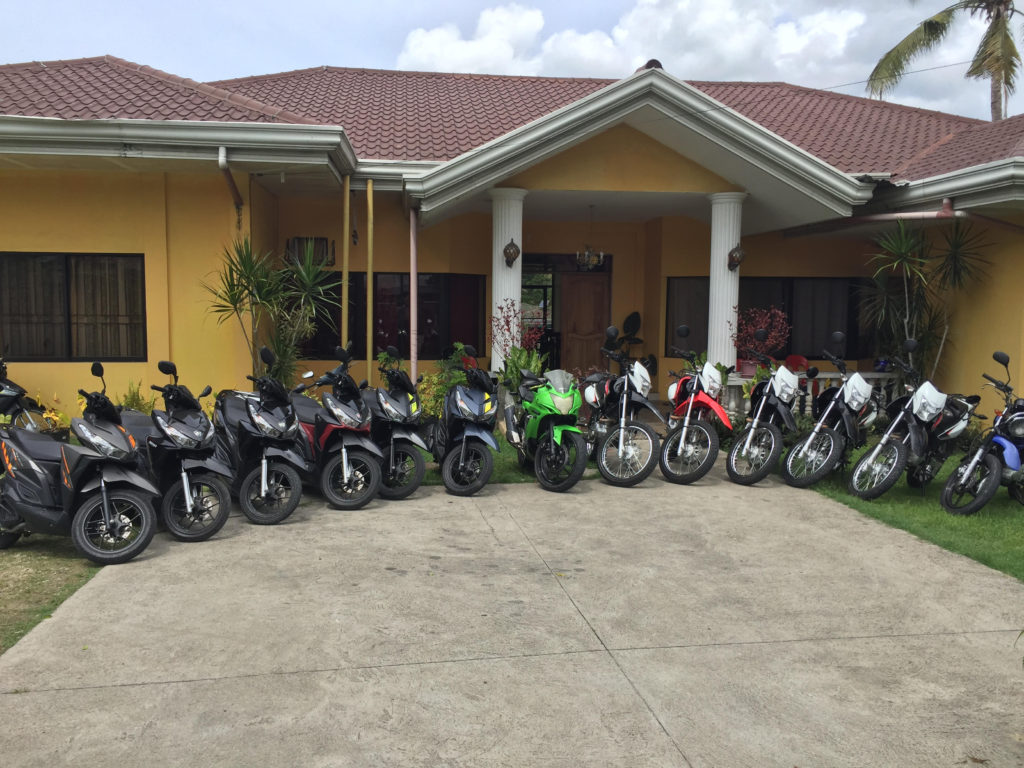 Rent Scooter Alona – At Bohol Motorcycle Rental we offer the best scooter on the market – the Honda Click Automatic Scooter.
You can chose between the classic 125 cc model and the newest model – the Honda Click 150 cc.
The Honda Click is not  a heavy scooter at all. But still powerful enough to easily carry two adults. The top speed of the Honda Click is 100 km/hour – more speed that you will ever need in Bohol. Remember – you are here to enjoy, not to race …:-)
Rent Scooter Alona – Anybody can ride one of our scooters for rent. All you need is to present us to a valid Drivers License. It could be your national license – and it could be a car license.
In the Philippines you don´t need a specific motorcycle license to drive a scooter or bike.
Pleasse notice, that we do not deposit your license or passport. All we do is, that we take a photo of your ID(s). After signing the contract and having paid the rental fee you are ready to drive.
RENT A SCOOTER IN ALONA BEACH & TAGBILARAN – BOHOL
FOR FAST SERVICE – CALL PER:
 (+63) – 0917 503 0675