Scooter Rental Bohol – Scooter for rent Bohol / Panglao / Alona Beach. Scooter for rent in Bohol – rent a Honda Click Fully Automatic Scooter.
The perfect motorcycle for rent to explore Bohol Island and Panglao Island. Just turn the handle – the easiest way of driving in the Phililppines.
Bohol is a Paradise for motorcycle and scooter driving – scenic coast roads, curved mountains routes – perfect paved roads … and lots of gravel roads for the more experienced driver.
Bohol has it all – and you get easy access when you are on top of a top maintained Honda Click Scooters from Island Rentals. Chose between 125 and 150 cc versions. Both scooters powerful enough to take you anywhere on the island.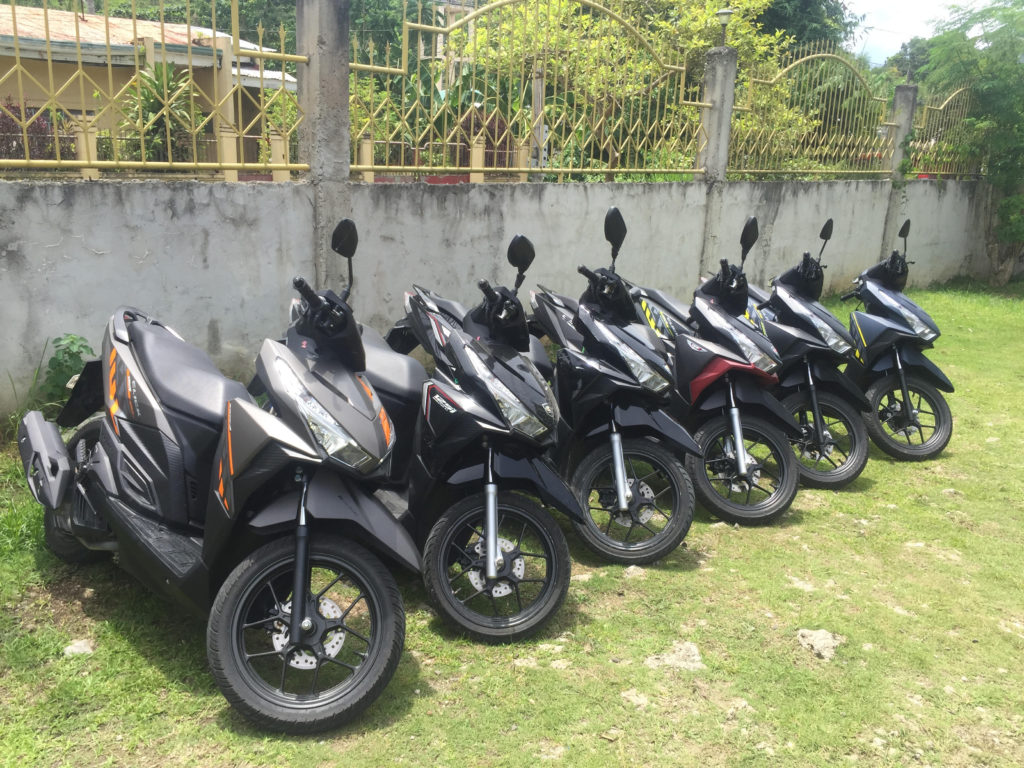 At Scooter Rental Bohol – We offer powerful and trustworthy motorcycles and scooters for rent. Avoid any problems and go for the best. We have of course 24/7 service all over Bohol and Panglao. Rent motorcycle Bohol today
Rent a perfect scooter in Bohol – make your reservation today. We pick you up at the Pier & Airport – or we deliver directly to your resort / hotel.
Enjoy our Scandinavian service and management. We are here for you 24/7. At Bohol Motorcycle Rental a deal is a deal – and 9 AM is 9 AM – sharp …!!!
Only new or newer – troublefree scooters for rent – give us a call or send us a mail.
Scooter rental Bohol – renting a scooter is really a matter of trust. Offering a rental scooter at a low price is not difficult  – but do you want to rent a vehicle from a place, with a low budget for maintainance, new tires, brake checks and bulbs for the light front and rear?
At Bohol Motorcycle Rental we do not aim to be the cheapest. Keeping our scooters for rent at a top level has a price and will of course influence on the rental fee. But the little extra money is well worth it – it is all about your safety and convenience.
You want a perfect scooter for rent – with brakes and light that works, with trustworthy tires and with legal papers, so that you will have no problems in potential road checks.
RENT A MOTORCYCLE IN ALONA BEACH AND TAGBILARAN – BOHOL
FOR FAST SERVICE – CALL PER:
 (+63) – 0917 503 0675