Rent motorcycle Alona – Bohol Motorcycle Rental is a full scale, first class, motorcycle rental company. We have been in business for almost a decade and our dedicated team offer friendly and personal service.
You can always count on us. We help you with ideas on where to go, the best roads to ride, the most wonderful sights to see and the most beautiful places to visit in Panglao and Bohol.
Rent a motorcycle in Alona – and let the bike bring you all over Bohol for the best vacation memories you will ever have. Chose your motorcycle for rent among our fleet of closely inspected units. Rent a motorcycle in Bohol today.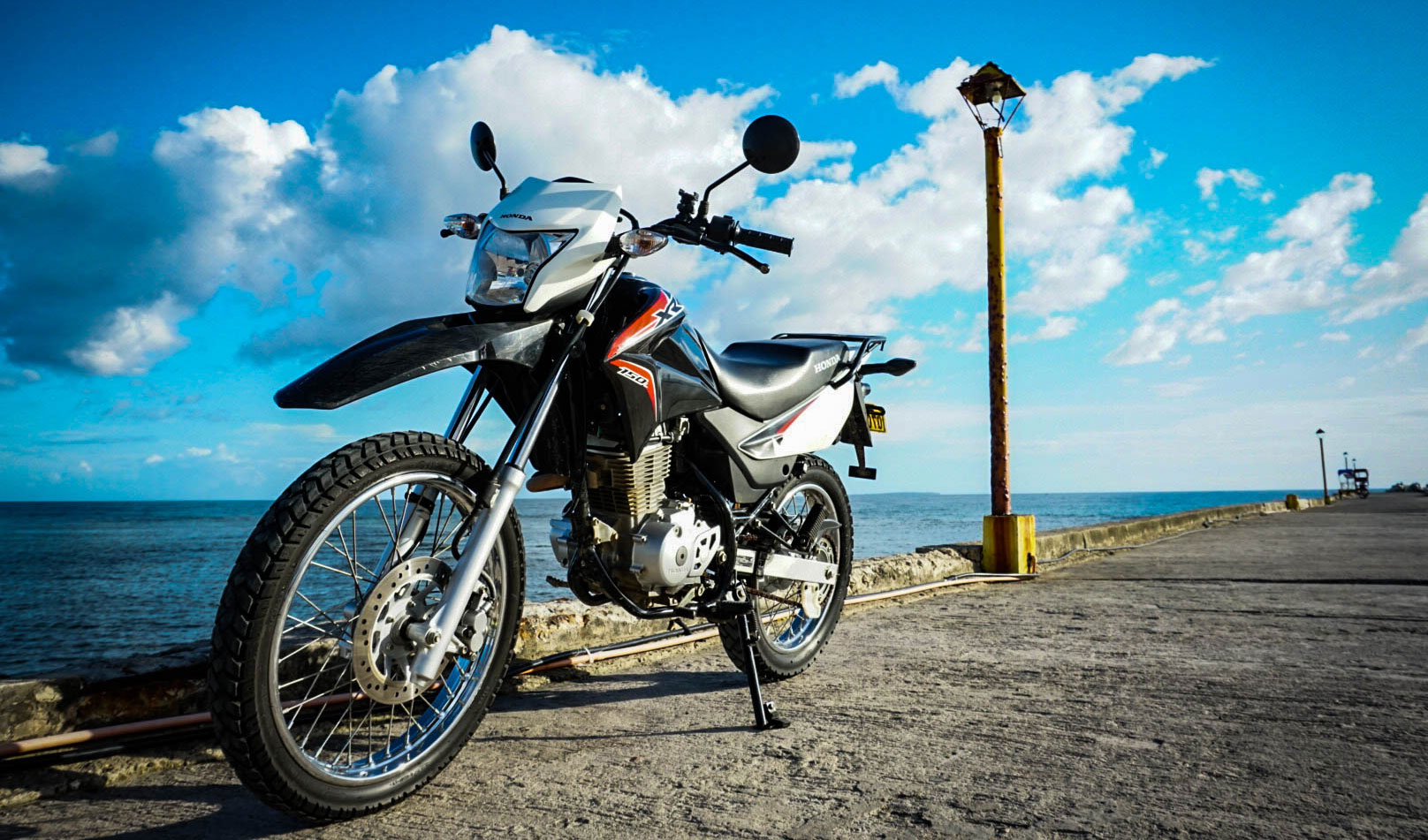 Rent Motorcycle Alona – do the right thing and pick up a respectable and reputable rental company, when you rent a motorcycle in Alona.
Motorcycles and scooters can be rented from various locations along the main road in Alona. But be aware – not all "entrepreneurs" do have the appropriate permits, licenses and LTO registrations for their rental bikes.
Renting a bike with bad papers just to save a few pesos could bring you into deep trouble. The bike may be confiscated and your vacation will be ruined.
Don´t let that happen to you. Rent Motorcycle Alona from Bohol Motorcycle Rental – your trusted partner.
Rent Motorcycle Alona – Bohol Motorcycle Rental cater to the high end market – aimed at you who is looking for an absolutely troublefree rental motorcycle, while you are on vacation.
We assure you, that all our bikes for rent in Alona are new or newer. You will encounter bikes with low milage and top maintenance is always conducted. Enjoy our 24/7 full service. We offer instant replacement in case of any – unlikely break downs.
Bohol Motorcycle Rentals has Scandinavian responsible management. Our CEO Jan Lita speaks English, German, Danish, Swedish, Norwegian, Tagalog and a bit of French.
RENT A MOTORCYCLE IN ALONA BEACH AND TAGBILARAN – BOHOL
FOR FAST SERVICE – CALL PER:
 (+63) – 0917 503 0675