Rent motorcycle Bohol – at Bohol Motorcycle Rental we have the best motorcycles for rent. Chosing one of our pristine bikes will always be the best decission, if safety and reliability are your highest priorities.
Bohol and Panglao has so much to offer you – especially on a scooter or motorcycle you have the option to explore on your own – independent – without having to sit in a tourist van with numbers of other travelers and have to adjust to mutual scedules and wishes.
The rental motorcycles from Bohol Motorcycle Rental are powerful and can take you anywhere on the islands..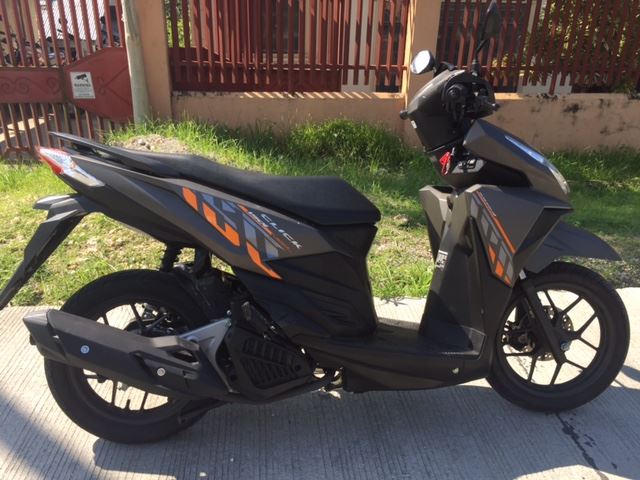 Rent motorcycle Bohol – Bohol is the perfect spot for motorcycle riding. And once you have the scooter or motorcycle at your service you will find out that Bohol is much more than Alona Beach and Chocolate Hills.
On two wheels you can reach any destination on the island within a short time. What about going to Anda – a lovely place with a much slower pace than what you experience in Alona.
Or explore the inlands and the mountains of Bohol – you don´t have to go far before you will be well off the beaten tourist tracks. Go and meet the locals – visit the small mountain villages – get the Philippines under your skin.
Staying in a resort is nice – but if you want to see and meet the real Philippines, renting a motorcycle in Bohol is the shortcut.
Rent motorcycle Bohol – a rented motorcycle in Bohol is equal to unlimited freedom.
Don´t forget your unique deliver and pick up service. We offer delivery at your resort, hotel or guest house.
Or we will meet you at the pier or the airport at your arrival, which could save you the cost of transportation to and from your accommodation spot.
The free delivery service requires a minimum 3 days rental period.
Contact us today for further information about Rent Motorcycle Bohol – or make your reservation right away. Early reservation during peak season is recommended.
RENT A MOTORCYCLE IN ALONA BEACH AND TAGBILARAN – BOHOL
FOR FAST SERVICE – CALL PER:
 (+63) – 0917 503 0675