Motorcycle Rental Bohol – Rent a motorcycle, when you visit Bohol. On a motorcycle or scooter for rent you will have all options to go all over the island on your own – choose the time and the places to go according to your own taste and scedule.
Easy transportation is significant for having a great vacation in Bohol. With a rental bike you don´t have to wait for busses, tricycles, tourist vans and jeepneys. You can go where you want – when you want.
At Motorcycle Rental Bohol Motorcycle Rental we offer a broad range of scooters and motorcycles for rent. Pick up your automatic scooter or motorcycle for rent. Honda Click 125 or 150 cc. Honda XR Trail Bike 150 cc. Or try the Kawasaki Ninja 250 or 650 cc.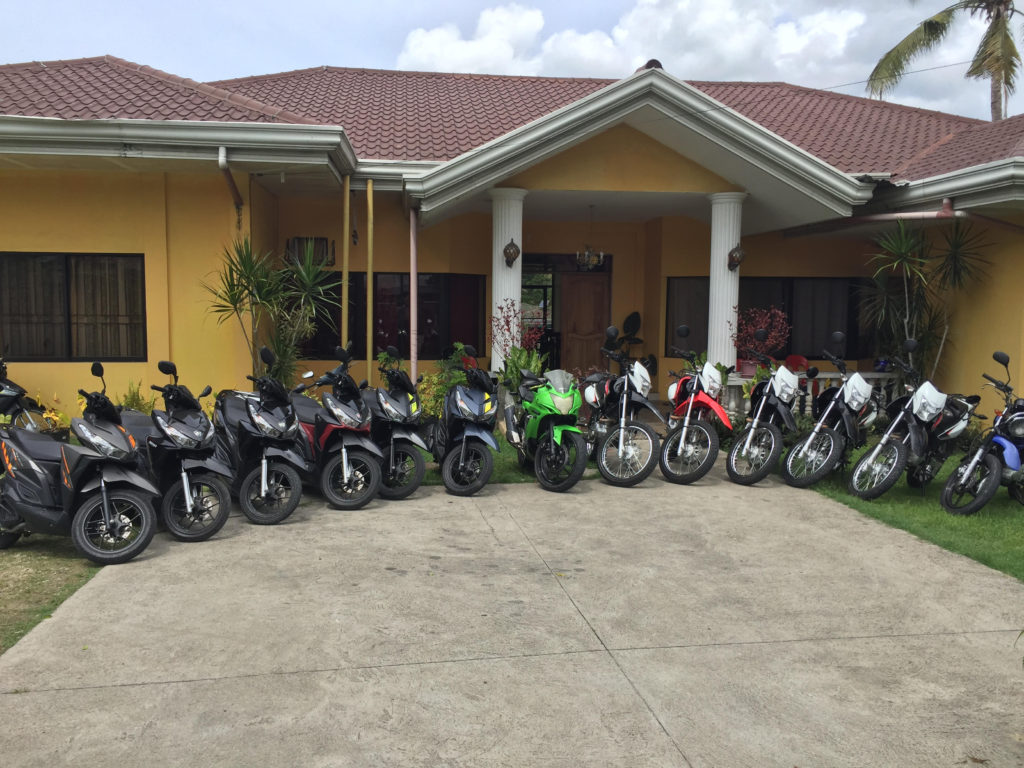 Motorcycle Rental Bohol – Rent scooters and motorcycles in Bohol and Alona Beach, Panglao Island at favourable rates.
Remember that we offer special rates for long term rentals.
Driving a motorcycle is the best and cheapest way getting arround the island. Save expensive taxis, tricycles, busses and jeepneys. And be your own tour guide. Go whereever you want – when you want.
Bohol has it all – and you get easy access all over when you are steering a top maintained Honda Click 125 Scooter from Bohol Motorcycle Rental.
Motorcycle Rental Bohol – Enjoy the scenic coast roads, curved mountains routes – perfect paved roads. Bohol also have lots of gravel roads for the more experienced driver.
Enjoy our Scandinavian service and management. We are here for you 24/7.
Make your reservation today and we will hold a nice bike ready for you at your arrival. We can meet you at the pier or at the airport. If you prefer, we can deliver the bike to your hotel at min. 3 days rental.
Motorcycle Rental Bohol – the right choice.
RENT A MOTORCYCLE IN ALONA BEACH AND TAGBILARAN – BOHOL
FOR FAST SERVICE – CALL PER:
 (+63) – 0917 503 0675