Customer Reviews
We frequently get feedback from our customers. And we love it. Also if you should have any complains. Your input help us keeping the high standard for our motorcycle rental service. Thats why we urge you to send us your comments. And we would highly appreciate if you would share your vacation photos with us and our customers. Please forward the photos by mail to contact@boholmotorcycles.com.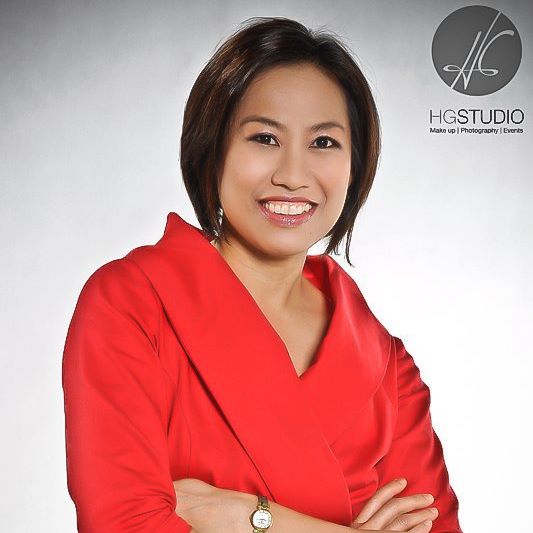 Hello! I rented a Honda XR 150CC from your company last Oct 8-10, and was very satisfied with its performance. Great performance and speed – which was noticed by my professional driver when we used the bike to go to Chocolate Hills, Loboc and Anda (this was the biggest test). Your guys came on time to deliver the bike to the resort where I stayed. Thank you and more power to you!
P.S. When I asked for the OR and CR of the bike for my peace of mind, your guys provided me a copy. Thank you also for reminding riders to wear helmets. I think it should be strictly implemented and it is nice that your company puts emphasis on drivers' safety. Thank you again!


Fantastic adventure on the motor on my Bohol trip. Jan was honest, kind, and a fantastic man to do business with. If you are looking for a rental motor this is absolutely the place to rent.


First time to visit Bohol, and I was told that the best way to tour the island was by scooter/motorcycle. Fascinated by the idea, I asked my cousin to rent a couple of scooters. She chose to rent from Bohol Motorcycle Rental, and it was probably the best choice ever! Jan, the owner, is such a cool guy. He made sure that we were comfortable with the scooters we rented before riding out to our hotel. He kept in contact via text to make sure everything was going okay, and responded to our concerns whenever we had any. Jan totally made the whole rental process a breeze. I recommend Bohol Motorcycle Rentals!


Delivered to our hotel. Brand new bike. Good condition. Super cheap. Adjusted the time with no penalty when our plans changed. Picked up the bike from our hotel. Great service! Highly recommended!


Best service we could imagine. Very friendly and uncomplicated. 20 minutes after ordering Mr Jan stood in front of our hotel with a nearly new motorbike and also picked it up at our chosen place on the last day. Unchallenged in town, actually 6 stars!


It's great to deal with a motor rental place whose business sense is second to none, who operates the best rental service I've ever used in Bohol. I'll be back to Bohol next year and I´m already planning the trip. Many thanks Jan, for helping to make this the Bohol trip of a lifetime.
Greg Thomas Wilkens, Holland


Hey Jan, rented from you back in February. A delayed message to say thanks. Rented from several locations during 6 week vist to the PH. Your operations, equipment and service far excedes all others combined. Wish your bike rentals were on other islands: Boracay – Puerta Gallera. Planning again to visit Bohol 2017 and do a extensive motor bike tour and really get to explore the place.


This was an incredible addition to our visit to Bohol. The team at Island Rentals made our whole trip better with their support with renting two bikes. I cannot recommend these guys more if you are looking for a way to change your holiday from normal into unique and awesome.


Jan, We had a great vacation in Bohol. Thank you for the great service and hospitality. We will definitely call you again on our next trip to Bohol.
Donald Emerald Johnson, New York


Jan, Chris here. My wife and I had a great time during our 3-day stay in Bohol. Thanks for the great bike we rented out. It was way too enjoyable and economical than renting a car with a driver. The Honda bike was as good as new and we never had any problems on it.
Christopher Manson, Dublin


Allan, Sorry for the late feedback. I just want to say thank you for your good service. We enjoyed our Bohol trip using your bike. Your inputs help us a lot during our trip. I will recommend you to my friends who's planning to visit Bohol soon. Cheers.

Hi Allan. Back at home now, cold and dark. Thank you for great service. Had a wonderful holiday and your bike made it even better. See you next time.

I would like to thank you for the professional yet extremely approach. I have been with your Yamaha Nouvo for 3 days and went all around Bohol with it. I didn't have any problems and special issues and that's a blessing on its own in the Philippines (from first hand horrible experience in Coron). you guys are true professionals and anyone coming to Bohol should rent only from you as he will get the best bike and service money can get you!!!

Thanks once again for renting us the 125's a couple of days ago – we had a blast. I have attached a bunch of photos we took of the bikes, hopefully some are of use.
James Watling, New Zealand

Hi Allan I would like to thank you for all the help that you gave me on my recent visit to Bohol. It was easy to book in advance you delivered the bike when you said you would, it was a pleasure to do business with you.The bike was just right for me If anybody is looking to hire a bike this is the place to go first class service.
Best wishes Rodger Connell UK